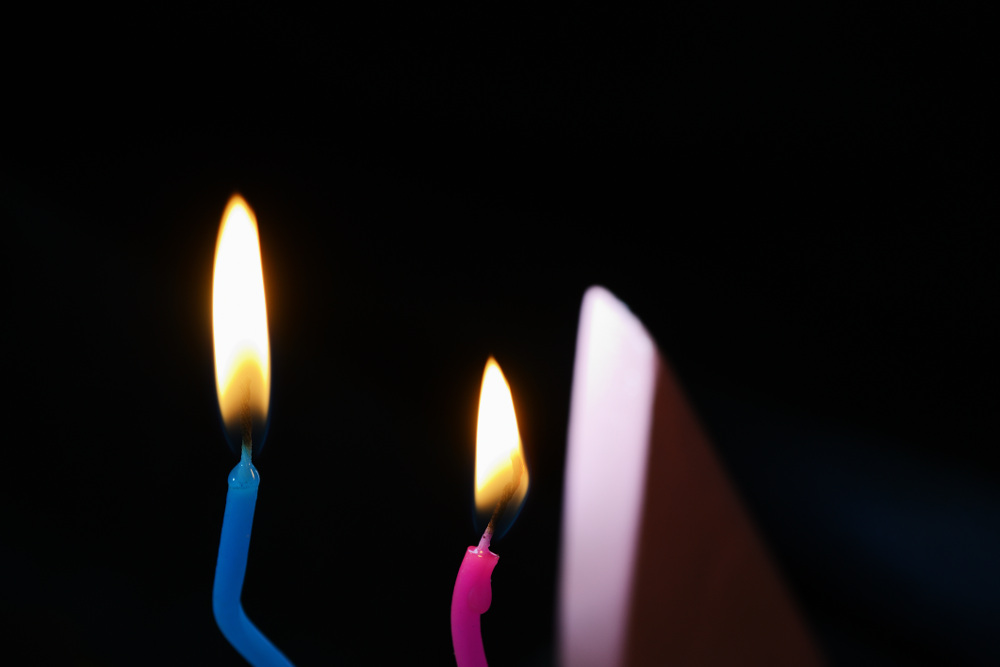 Flow is two years old today. Starting and growing the firm has been stressful, invigorating, challenging, educational (boy howdy), gratifying, ego-stroking, ego-crushing, and validating.
Being an entrepreneur, and in particular running a financial planning practice, has painfully taught me some lessons, in both life and finances. 
Lesson #1: I need a (pretty freaking big, as it turns out) community.
I am not a "born entrepreneur." I would never have launched my own financial planning firm without thinking there was a community that could lead me, by the hand, through the twisting paths of launching and running a firm. For that, I given full credit to the XY Planning Network. That organization, and all the people in it, gave me the confidence I needed to dare to start my own firm.
The first major thing I did for my firm was to work with a designer who could create my website. Perhaps not everyone has such a great relationship with their designer, but my designer, Karin Haggård, definitely deserves a spot on the list of "people who have made this journey not only possible but enjoyable." Karin is on my list not because she's a great designer (she is), but because she has been consistently encouraging and informative about my practice since I started working with her.
Right before launching my firm, I joined a study group of fellow planners who were also newly launching their firms. Mike, Ryan, Catie, Tim and I commiserated, ranted, shared successes and knowledge and ideas, and encouraged each other.
Next, I hired a business coach. For any of you who are financial planners yourself, I cannot speak highly enough about Elizabeth Jetton. We have met at least monthly since December 2016.
Then I started having day-long offsites with another planner, Daniel Frankel, which we hope to do twice a year. He's got a very MBA/quantitative approach, and I'm "It's all about the relationship, man! What's your purpose?" It's quite the complementary pairing.
And since earlier this year, I've been in another study group, of more-established firm owners. Shawn, Steve, Colin, and Greg and I meet every week (cough…well some of us do), and it's a wonderful recipe of listening, sharing ideas and resources, encouragement, understanding and just knowing we all want the best for the others.
All along, my husband and I have been seeing a marriage counselor. I look at this as a long-term investment. You can be crass and think of it as a hell of a lot cheaper than divorce. I also value it for making my current life more joyful and regularly turning my mind and soul back to the important things.
And, of course, my husband has given me not only the desperately needed emotional support (even when I was certain this wasn't going to work, he was equally certain it would; or at least he talks a good game!), but also the logistical support. When I have needed to work during the kids' bedtimes or on the weekends, or when I have needed to take time away from everything for sanity's sake, he's always covered for me. He's taken care of the rest of my life.
It is not a stretch to say that Flow might not exist today if I were lacking even one of these members of my community.
Lesson #2: I need to replenish myself all the time.
Raw enthusiasm powered me for the three months working full-time to launch the firm, and then the first six months of running the firm. After that, I felt pretty depleted.
The major stress of the first year was trying to gain momentum, to get clients. The major stress of the second year, when things really started to "click," was trying to moderate growth so that I could yes, grow, but also remain true to the value I was providing to my clients and the life I wanted for myself (not working excessive hours, spending time with my family and friends, reading something not about financial planning or business).
The first conscious change I made was to insist, insist on exercising every morning. This job takes it out of me literally every day. The hard work, the stress, the excitement, the mental overload. And I recognized that I needed to, similarly, replenish myself every day. Not just the doctor recommended 4-5 days a week. Every. Morning.
I do it for 30 or so minutes, either yoga or strength training. And then I can start my day with a sense of accomplishment, momentum, and strength. It's quite literally invaluable. I hear it has health benefits, too.
The next thing I started incorporating into my life was a quarterly night away in a lovely hotel, away from my family and the business and any impositions on my time or mental space. Bellingham is on a bay, so getting a lovely room with a lovely view is easy around here.
And I've recently decided to not work on the weekends. Like, at all. And that includes not listening to business-related podcasts. (Crazy, right?) Because after two years of hard-charging, it is really hard to "turn it off." But I know I need the time, each week, where I get a protracted break from thinking about it all. Both for my own mental sake, but also so that I can meet the next work week refreshed and enthused and able to think a bit more expansively and differently.
Lesson #3: My success depends on my ability to adapt to the unpredicted, not to predict it in the first place.
I think the biggest example of the unpredictability of life is that I started this firm at all. One year before launch, it wasn't really even a twinkle in my eye.
In summer 2015, we bought our first house. (Side note: Waiting to buy a house until you're 39, committed to staying in the same city for a long time, and sitting on top of a very healthy financial foundation…I can't recommend it enough!)
We chose a 5-year adjustable rate mortgage because it gave us a  crazy low interest rate (below 3%). Of course, the risk is that the interest rate can rise, maybe a lot, after 5 years.  That was fine with me because I planned to actually pay the home off by then. My husband was working for Hewlett Packard, making a good salary, we were saving a lot, and we had a lot of savings already accumulated.
Fast forward not quite a year later, and my husband has quit his job to become a stay-at-home dad, I've launched a firm, and we have no income. We are now living on savings for the indefinite future.
Two years after that, I am very happy to report that my firm is making good money and I'm taking home something approximating a reasonable income. But still, when summer 2020 shows up, we're not going to be paying off the mortgage in one fell swoop, as originally planned. I need to keep that money "liquid," in case life moves in some other unpredicted but major way.
In retrospect, of course, I should have locked down a slightly higher but fixed-rate mortgage. I didn't because, of course, life was simply going to continue along its current path, right? Ahem.
So, now we'll be dealing with what will certainly be a significant rise in the interest rate in year 6. I can no longer reasonably pay it off all at once. Instead we plan to focus on paying it down as quickly as possible. This is not the path I expected when I bought my home. But it's the path I'm on.
Lesson #4: Having a healthy financial foundation is essential for me to take risks.
I've always saved a lot. I feel bad when I spend too much. I don't rock climb or jump from airplanes to feel the thrill.  Instead, I do yoga for 30 minutes a day and cook homemade meals and enjoy spending quiet time in a comfy chair reading a book.
I am not a risk taker. But yet I started my own business, which is pretty darn risky. I've often mused on just how that could happen.
And I think it all comes down to the fact that, between my husband and me, we were ahead of the game financially, from our years in tech and a little bit of luck. I figured that we could go for three years, living on savings, certainly not adding to savings, and still be okay in the long run even if I then called it quits and we went back to being someone's employee.
So, I put on my blinders and went for it.
I am inexpressibly thankful that we had the financial strength to give me the confidence to make this huge change in my life, in my family's life. This is why I harp on the importance of cultivating financial strength with my clients and with the women in tech community whom I serve. Because it gives you options, it gives you choice in your life. Money is power, sure. But more importantly, I think, especially for women, money is choice.
Thanks for indulging me in my retrospective. I'm no self-help guru, but I do find value in other people's journeys, their challenges and successes. There's always at least one nugget you can take away to help you improve your own life. I hope you can find one such nugget in here, whether you're a woman working in tech or a fellow financial planner.
Do you want your finances to help you make radical changes in your life? Reach out to me at  or schedule a free consultation.
Sign up for Flow's Monthly Newsletter to stay on top of my blog posts and videos, and also receive our guide How to Start a New Job (and Impress Yourself and Everyone Else) for free!
Disclaimer: This article is provided for general information and illustration purposes only. Nothing contained in the material constitutes tax advice, a recommendation for purchase or sale of any security, or investment advisory services. I encourage you to consult a financial planner, accountant, and/or legal counsel for advice specific to your situation. Reproduction of this material is prohibited without written permission from Meg Bartelt, and all rights are reserved. Read the full Disclaimer.