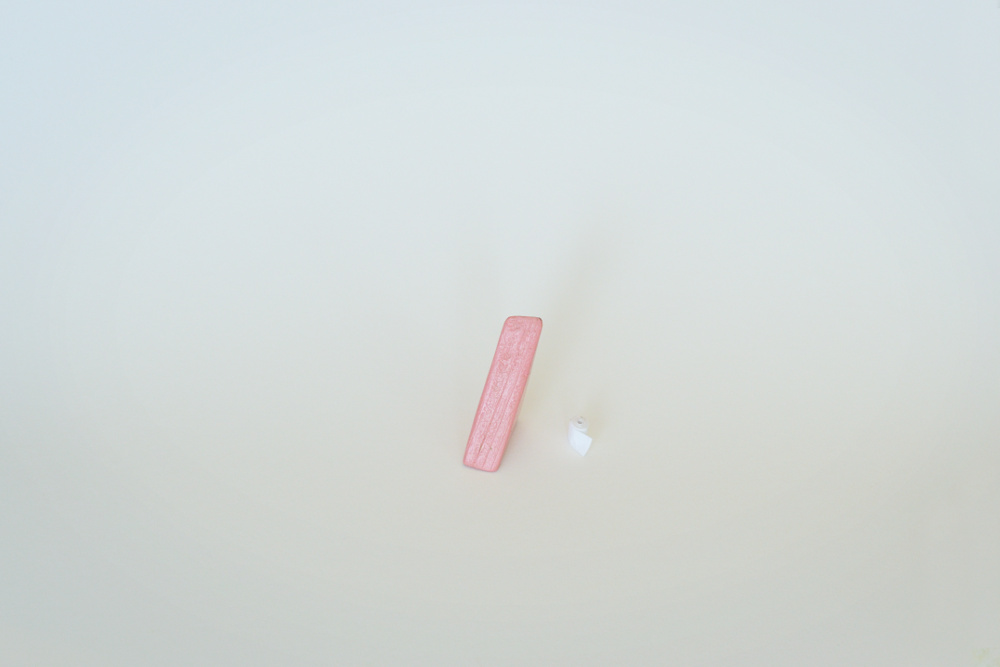 Last week, I walked into my kitchen and exclaimed to my husband, "I sure am glad we both have life insurance."
Why I Spent Two Hours This Weekend Thinking About "What If I Died?"
Not so much the stock market crash, but the coronavirus pandemic (and panic) have made me anxiously review how prepared my family is for The Worst. We are in a pretty good position, but it didn't stop me from sitting down with my husband for two hours this past weekend and making sure our disaster plan was up to date, that we both understood it, and that we could both easily access it.
I manage the finances in my marriage (not surprisingly). It scares the ever-living f*ck out of me to think of dying or becoming incapacitated, leaving my husband to deal not only with his grief and my children's grief, but also with a messy financial life that he has to use his nonexistent emotional energy to figure out.
After having worked on our disaster plan this past weekend, and had the conversation with my husband, I now feel way better. And I thought I'd take the opportunity to outline what you might do during this time of quarantine to better position yourself and your loved ones…just in case.
If you have the time, and you want to feel as if you're doing something, instead of just sitting back and waiting, waiting, waiting for this to pass, I really encourage you to do some of this work. Even doing one thing below leaves your loved ones better off than they are now!
And remember, recording the right information and doing the right administrative tasks is Really Important.
It's just as important to have the conversation.
With your spouse. Friends. Family members. Whoever would be involved in your disaster plan.
[Meg's note: For the most part, this blog post is not specific to Covid-19, as I do not believe I am well-equipped to comment on it. What I discuss is general disaster planning, which will, after all, get you a long way towards Covid-19 disaster planning.]
Do This Now: Make Sure the Right People Have the Necessary Info about You, Your Life, and Your Finances.
In my world, Google Drive reigns supreme. So, I have collected all our information in a Google Drive folder, containing several files, which is shared with my husband.
We also printed out a copy, just in case. There is nothing particularly sensitive in this document, so I'm not particularly concerned security-wise. We can trash the paper copy and replace it whenever we update the disaster plan.
My husband conceived of this framework: People, Insurance, Assets. And the questions below basically follow that framework. We have one sheet in the workbook for each of these categories, for easy organization.
Whom should your survivor contact in the event you die or are incapacitated?
Parents, siblings, attorneys, friends, business partners, employees, etc. And we made sure that those people's names and contact information are listed in the same document.
Who are the other important contacts in your life?
My husband is the stay-at-home parent, so he's in charge of doctors and dentists for our kids. I made sure to record who those professionals are in our list. For my sake.
We also recorded who our estate planning attorney is, friends whom we could call to help out in an emergency, and the vet (for Julia the Dog).
What insurance policies do you have?
Write down your life, homeowners, long-term disability, auto and any other policies, who's covered, and where the policy is held. I didn't write down many details, as my husband or I will be able to get those by logging into the online account. But, for example, my husband might not have known I have a private long-term disability insurance policy. Now he does.
Who are beneficiaries for life insurance and retirement accounts?
First, make sure the beneficiaries are actually set and up to date. Yes, log in to your 401(k), your IRA, your life-insurance policy. Look at the beneficiary designation and change/set it, if necessary.
We took snapshots of our beneficiary information for all IRAs and life insurance policies, and saved those documents in the same folder as this spreadsheet disaster plan. Just for easy, reliable access.
What estate planning documents do you have, and where are they?
If you already have estate planning documents (will, trust, power of attorney, etc.), write down what you have, where it is located, and make sure the relevant people have access to those documents.
Make sure your loved ones can access certain accounts
The thing that ties this all together is that I have a password-management tool, and I have shared credentials with my husband for only those things he most needs access to.
I have also set up the tool's emergency access so that, in case of, well, an emergency, he can gain access to all my credentials, not just the ones I've shared with him now. For example, he doesn't get my credentials for my email account now, but he does get credentials to our credit card online account.
Although I have long used my particular tool, there are several well-respected password managers out there. And there's probably even an "analog" or paper version of ensuring this access…I just can't wrap my head around it.
Now, don't forget your cell phone. I have two-factor authentication (2FA) set up on many online accounts. Without access to my phone, my husband wouldn't be able to access those accounts. How will you ensure your loved one can still get that access, if you have 2FA set up?
[Sidebar: I attended a fascinating presentation a couple years ago by an estate planning attorney in Seattle. He specialized in digital assets (not just cryptocurrency, but anything that you have online, like pictures on Facebook, or an Instagram account if you use it to be paid as an "influencer"). And he explained that the law around online accounts is very murky, and sharing passwords might even violate some terms of service. So, take my commentary on the matter as you like. This area of law is still clearly very ill-defined.]
My Family's Framework
To sum it all up, if you want to mimic what my husband and I did, you want a spreadsheet with the following tabs:
A timeline: What should the survivor do first, second, third? Don't make your survivor think too much in the moment. For us, it's:

Notify these people
Notify these institutions (ex., life insurance company)
Engage financial advice (No, my husband and I have not yet gotten around to hiring a financial planner. A decision that, in times like these, becomes increasingly clear is a foolish oversight. But, I've at least got friend-colleagues who can step in…)

Contacts: Family, Friends, lawyers, doctors, dentist, vets, business associates
Insurance Policies: What insurance policies do you have, who's covered, and what company holds it
Financial Assets: Where do you hold accounts? What kind of account is it? And who owns it (you, your partner, joint)?
Estate Planning Documents: Which do you have (if any)? Where are they? Can the relevant people access the documents in an emergency?
And we put a note in all our tabs that credentials are kept in our password-management tool, again, just so the survivor wouldn't have to remember where to look.
Test It
Once I finished setting up all the password sharing, we actually confirmed that he could access the credentials and confirmed that he could request emergency access to all the credentials. This was a very useful step because it took some fussing to get all the credentials fully and correctly shared. Glad we didn't leave that to the time when it was actually necessary!
And I also made sure that we could both easily find and access the disaster plan spreadsheet.
Prepare to Do These Things Later, If You Can't Do Them Now
There are some things you probably can't do much about now. But put 'em on a list and prepare to do them once we can all move about again. Or maybe you can make progress on them during quarantine. All the better.
Estate planning
Mostly I'm talking about estate planning documents, like a will, trust, and powers of attorney. An attorney will tell you best what you need.
My husband and I have a complete set of documents, but we haven't updated them in the five years since we moved to Washington state. I actually just emailed a local estate planning attorney this weekend to get started on updating them. (Not surprisingly, she finds herself slammed.)
If you already have estate planning documents, the broader planning community suggests that you "revisit" them, ideally with your attorney, to make sure they're appropriate for the Covid-19 health specifics. If you want more details, read the "Revisit Clients' Healthcare Proxies, Living Wills, And Advance Directives" in this well-respected industry-blog post.
Estate planning also involves:
Figuring out who owns which accounts (is the bank account in my name only? Or just my husband's? Or both of ours?). For example, my husband and I have a joint bank account. So, even if one of us dies or is incapacitated, the other can still access it.
But if your bank account is in your name only (which is a totally legit choice), this means you might have to do a little extra work to make sure it's accessible to the person you want it to be accessible to.
Setting beneficiaries on retirement accounts and life insurance policies (and a few other things, but these are the most common primary). You can usually set beneficiaries very easily, so if you haven't set yours yet, do it now! Although work with an estate planning attorney will help you choose the most effective beneficiaries.
Cash emergency fund
If ever there were a great illustration of why cash cushions are so important, this is it. You can't just create one overnight, and if you've lost your job or been furloughed or otherwise had your income reduced or eliminated, then obviously this task has to wait.
But resolve to do it as soon as you can! If you still have income, but not a big enough emergency fund (rule of thumb = 6 months' worth of expenses), maybe this means:
Stop contributing to your 401(k) and save that money as cash.
RSUs that vest? Sell ASAP and save as cash.
Vested options? Exercise and sell some of them ASAP.
Bonus? Save immediately.
[Added 6/7/2023] And make sure that you and your partner have access to this cash account! Usually that means jointly owning the account. It's not very much good if there's a giant pile of cash that your partner can't easily and quickly access in the event you're incapacitated or dead.
Life insurance
If anyone depends on you financially—if you have young kids, if you have a stay-at-home partner or make more money than they do, if you support your parents financially at all—you likely need life insurance.
It's probably gonna be hard or impossible to get some right now, but you can always reach out to an insurance broker now and start the process, see what the process looks like during these weird times.
And, for reference, I almost always recommend to my clients that they get "pure" insurance, which is to say, term life insurance, not "cash-value" life insurance (ex., whole, universal, variable ), which mixes insurance with investing. Nothing with a cash value. Most of us want to spend the least amount of money to get our loved ones the largest benefit in the event of our death; that's what term life insurance provides.
Working with a financial planner
This can help with several of these things. The planner will know all sorts of information that your spouse or your loved ones might need to know. But the planner can't do it all for you.
The biggest thing the financial planner can't help you with is the sharing of credentials, or account access. The most cutting-edge financial planners might discuss with you the use of password-management or other tools to help facilitate this task, and discuss with you the importance of it, but the doing of it is entirely up to you.
I hope this gives you something useful and important to do with your time and energy and anxiety, while we're all enduring these extremely weird times.
I wish you the best. I wish you lots of distance. I wish you patience and kindness and empathy and health.
Do you realize that working with a financial planner is something you shouldn't postpone any longer? Reach out and schedule a free consultation or send us an email.
Sign up for Flow's twice-monthly blog email to stay on top of our blog posts and videos.
Disclaimer: This article is provided for general information and illustration purposes only. Nothing contained in the material constitutes tax advice, a recommendation for purchase or sale of any security, or investment advisory services. We encourage you to consult a financial planner, accountant, and/or legal counsel for advice specific to your situation. Reproduction of this material is prohibited without written permission from Flow Financial Planning, LLC, and all rights are reserved. Read the full Disclaimer.