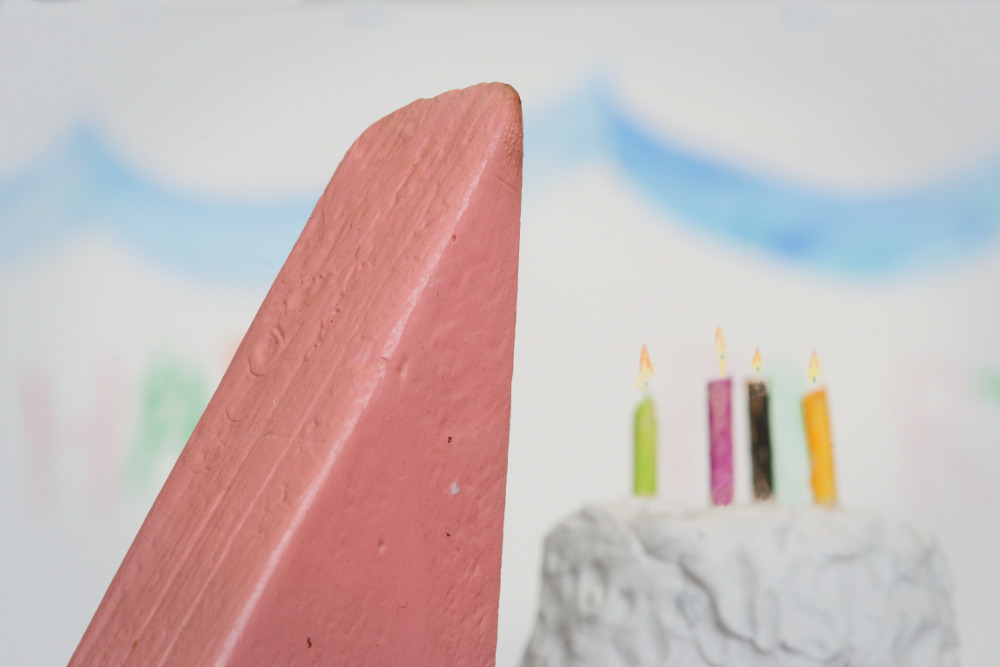 Every year for Flow's May 9 anniversary, I write a retrospective. (I also have a dinner of champagne and pan-seared halibut, but that is mostly beside the point.) Flow's fourth year has been, by most objective standards, amazing. And I love writing, especially about myself. Yet I have struggled to write this post.
I believe it's because I am writing in the middle of the coronavirus pandemic and quarantine, which casts an oppressive (depressive?) pall on pretty much every aspect of life.
The pandemic and the associated economic chaos might well be the defining feature of Year 5. One client has already left Flow as a result of it. Other clients have had their incomes significantly reduced. And yet others are having a much harder time finding new jobs. And all our conversations with and work for clients lately have an added emotional weight to them, which simultaneously taxes us and reminds us of the beauty of this work and why we do it.
I am thankful—and relieved!—that Flow has had tremendous momentum and growth in the last few years, and that much of the work we have done, especially in Year 4, has made the business resilient, and has positioned us to take advantage of opportunities when they arrive. It has been fun to see the parallels between my own business planning and the kind of work we do with our clients: build resilience first, then plan for opportunities.
Below are the lessons and experiences in my fourth year—from this here vantage point in early May, in quarantine, with the future hazier than ever—that stand out most to me.
(If you want, read my Year 3 and Year 2 reflections).
Facts About Flow
Flow is a virtual, fee-only financial-planning firm that specializes in women in their early-to-mid-career in tech.
We're now a team of three: Janice, (Client Service Associate), Maddie (Associate Planner), and me (Lead Planner and everything else)
We have 46 ongoing clients at this very moment.
We're currently (back to) growing at one new client per month. The previous six months of two-to-three new clients per month wasn't sustainable for a long time.
Shifting Focus to Emotional/Relationship, not Technical, Skills.
I have an informal agreement with myself that each year I will develop myself professionally in some way, and I will also develop myself business-ally in some way. In Year 4, I started pursuing my designation as a Registered Life Planner® through the Kinder Institute of Life Planning. I am in the midst of the final phase, the six-month mentorship, and I should finish it in the fall.
In my second job in this profession, my boss commented (kindly, constructively) that my technical skills were likely better than his, and better than most planners' he knew, but that I needed to learn "discernment." That has always stuck with me.
My technical expertise, indeed, continues to be something I am proud of. I have busted my hump during the last four years to acquire even more, especially around issues relevant to women in tech, notably stock compensation. (Were it not for the quarantine, I would be speaking at the Financial Planning For Public Company Executives & Employees come June, in fact.)
But the combination of my experience with clients and my work with my business coach has forcefully opened my eyes to the value, one might even say primacy, of the emotional, behavioral, and relationship aspects of this work.
The Life Planning training has simply taken that fertile ground that I've been tending the last four years and planted some pretty amazing seeds, and they are growing quickly. (Aye aye…that metaphor was quickly running out of life.)
I already wrote about my mind-blowing (and tear-squeezin') experience at January's 5-day training.
I don't think I could have asked for better timing, because this training, above all else, teaches us to place empathy at the center of our relationships with clients (or, really, any other human).
Being a Boss. Fer Real.
I felt like I really and truly became a boss this last year. Janice has been working with me since 2018, but my boss-ness really came into its own after Maddie joined the team, last September.
It's both scary and energizing. I want to do well by my employees. I feel a profound sense of obligation to be transparent, compensate them fairly, and help them develop in the ways they want. At the same time, how they perform determines how well my firm performs and therefore how successful and happy I am. I continue to work with my business coach to become a better boss. (See a trend here? Lesson #1: Hie thee to a business coach who has experience, wit, and empathy.)
Being a boss means insane things like having a compensation structure for my employees. Which I created and implemented riiiiight before quarantine and the economic fall-out started.
It means creating regular channels and opportunities for my employees to provide feedback to me.
It means balancing getting what I or the business needs out of them and what brings them joy and motivates them.
It's hard for me not to be inside someone else's head, as I am inside of mine. I can't just know. I have to ask. But in the right way. So challenging!
Flow Is a Real Business.
I started my own business because I cared about doing financial planning a certain way with a certain group of people. Not because I wanted to own my own business. Some people are more business or entrepreneurially minded than I. So, it has taken a lot of discomfort and work to get to a place where I feel like a Business Owner, not just a financial planner who happens to own a business.
But there's nothing like having two employees to make me feel as if I have a Real Business. In and of itself, that's not enough. I had to take that as an opportunity to create the infrastructure that makes my business mean something beyond just me.
Now that both Janice and Maddie are on board, our team is really balanced in terms of our roles, and we've grown a bunch since Maddie came on in September. (Sorry, Maddie. My eyes were bigger than my stomach.)
This past year, I started to lift my head up a bit. I have seen a shift in my energy from "Hustle Hustle Hustle" to "We've got some good structure in place. We can simply continue to mildly iterate on this. And I can begin to think bigger picture, more strategically." Just don't ask me about my metrics or Google Analytics or how to glean wisdom from a balance sheet, because I still suck at all of those.
One hugely influential event this past year was our first team offsite. During the offsite, we worked on a few things that have become powerful guides in the business and in our work with clients:
We agreed to our Core Values:
Meet people where they are.
Be curious.
Communicate vividly.
Progress, not Perfection.
We broke down our niche more, and were surprised by how well so many of our clients fit into these new, smaller niches:
Early-career women in tech tend to have way more income than their family history prepared them for, and in forms (stock compensation) that no one in their world has any experience with. These women tend to feel overwhelmed. They don't have anyone to talk with about their good fortune. They're afraid of squandering the opportunity. They also, they soon find out, can make amazingly fast progress in building their financial net worth, organizing their finances, strategically dealing with their stock compensation, and feeling safe and in control.
Mid-career women in tech…we half-jokingly describe these women as our "existential crisis" clients. These women are finally lifting their heads up from work after many years…and they don't quite like what they see. They want to make a big change, but what change should they make? And how can they do it? It's scary! Oftentimes all they need is someone they can trust to give them permission to do what they already know they want to do, and to help them figure out the financial logistics of doing so.
We also figured out the kind of clients we want to work with: People interested in a partnership. After going through a bunch of disjointed adjectives, we realized that "partnership" seems to capture all the good stuff: collaborative, appreciative, communicative, willing to think deeply.
A Supportive Community and Self-Care Are Essential.
I write this section every year. It feels redundant, but I can't leave it out because it's Just So Important.
My business coach, my husband, my colleagues both near and far, my friends, my parents, my marriage counsellor, my XY Planning Network community.
Exercise every morning. An hour or two each weekend to read quietly by myself, away from the children (although now it involves being locked in a bedroom instead of drinking a double-shot 8 oz latte at a local coffee shop.). Taking 15 minutes for myself with a book and a glass of wine (or gin and tonic, on sunnier days) after work.
Other Things I've Learned or Realized
And then random things I've learned this past year that have really helped:
I get out what I put in. I participate heavily in the XY Planning Network community and online forums. And you know what? When I have questions or need help, I receive the speediest, most knowledgeable help imaginable. It makes me so happy.
Twitter is so much more enjoyable when I follow only a thoughtfully chosen 50 people…and Thoughts of Dog.
Good web design is worth the time and money. Four years later, and I still get frequent compliments.
I don't benefit from group coaching. Partly, as it turns out, I'm simply not a "joiner." (This explains high school So Hard.) I need to pay someone to work with me one-on-one, and then it's on fire.
The power of empathy. The power of silence.
Small improvements, as long as I keep making them, have tremendous power over time.
Thank You
These people had a particularly memorable impact on me this year. So, thank you. (The list of people who deserve thanks is far longer.)
My husband. For his incredible mind, for sui generis blog photos (I mean, seriously, if he stops taking my blog photos, I don't know what I'll do), for his steady confidence in me and my business, and for taking such good and creative care of these damn children during quarantine!
My business coach, Elizabeth Jetton. For giving me the comforting confidence that, no matter what's happening in my business, I have someone who can help me make it through, and make it through in a way I can be proud of.
My friends and colleagues, Leighann and Brian. For giving me space, confidence even when I lacked it (see a theme here?), of course empathy, and a stupid amount of laughter. "Remember on the road to Hana?"
Sarah Gerber, née Sprague. For her two years of enthusiasm and product-management skills, which helped me get enough clarity about the business that I was able to figure out where to go next.
Janice. For being such a steady presence in my business, for her love of words, for her thought-provoking perspective on business and life.
Maddie. For bringing such enthusiasm, wicked organizational skills, and energy to Flow, and making me feel as if this team is now complete.
President of Abacus Wealth Partners and Mentor, JD Bruce: For challenging me to think bigger about my business.
Trainer at the Kinder Institute, Louis Vollbregt. For showing me the power of presence and silence in the face of another's powerful emotions.
I wish you all luck, compassion, health, patience, and a community of good people.
Is 2020 making you think that maybe you should be working with a financial planner after all? Reach out to me at  or schedule a free consultation.
Sign up for Flow's weekly-ish blog email to stay on top of my blog posts and videos, and also receive my guide How to Start a New Job (and Impress Yourself and Everyone Else).
Disclaimer: This article is provided for general information and illustration purposes only. Nothing contained in the material constitutes tax advice, a recommendation for purchase or sale of any security, or investment advisory services. I encourage you to consult a financial planner, accountant, and/or legal counsel for advice specific to your situation. Reproduction of this material is prohibited without written permission from Meg Bartelt, and all rights are reserved. Read the full Disclaimer.